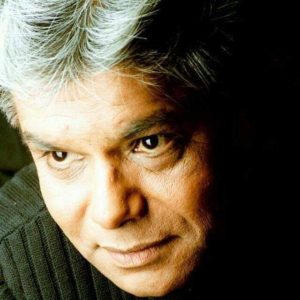 Gujarati theater, Doordarshan, audio programs in radio as well as a voice artist have been my performing fields for the last 45 years.
As theater actor few of the many plays that received accolades are Visamo, Abhimaan, Khelaiya, Akasmaat, Nondh Pothi, Lajja Tane Mara Sam, Baa Aey Maari Boundary etc.
Series in the black and white era of Doordarshan "Daridra Narayan". First Indian daily soap on satellite television that crossed about 1000 episodes "Ek Mahal Ho Sapno Ka" and parallelly "Sapna Na Vavetar" in Gujarati
Also served Doordarshan Mumbai from 1976 to 1983 as production assistant and producer during which I was involved in the making and telecast of "Aavo Mari Sathe", a short play each month & long play every three months.
Other performing areas include in the medium of Audio, Radio, TV commercials and spots radio plays of All India Radio Mumbai as well as literature programs and plays, recitations of poems, dubbing of many Gujarati and Hindi films
Was honored to know Jayavatiben Kaji because of Akashvani, she has also been connoisseur of theater so she would pull ears and pat our backs too. Always pleasant and ever smiling face is still fresh in my memory
Considering me for the reading and recitation of her articles is really on the ring and I thank her daughter Asmita Bhatia and renowned literature personality Udayan Thakkar
May we reach out to maximum connoisseurs with this podcast. All the very best !!!